Weekly Newsletter | 02/13 - 02/19

Did you miss Leadership Live? Watch it now!
Our guest was none other than Dr. Mike Seibert!
Dr. Mike Seibert is one of the originators of ProVantage University/Rosewood Academy/Leadership Live. He was the one who came up with the idea of starting a corporate university.
Learn the importance of self-improvement and personal growth!
____________________________________________________________________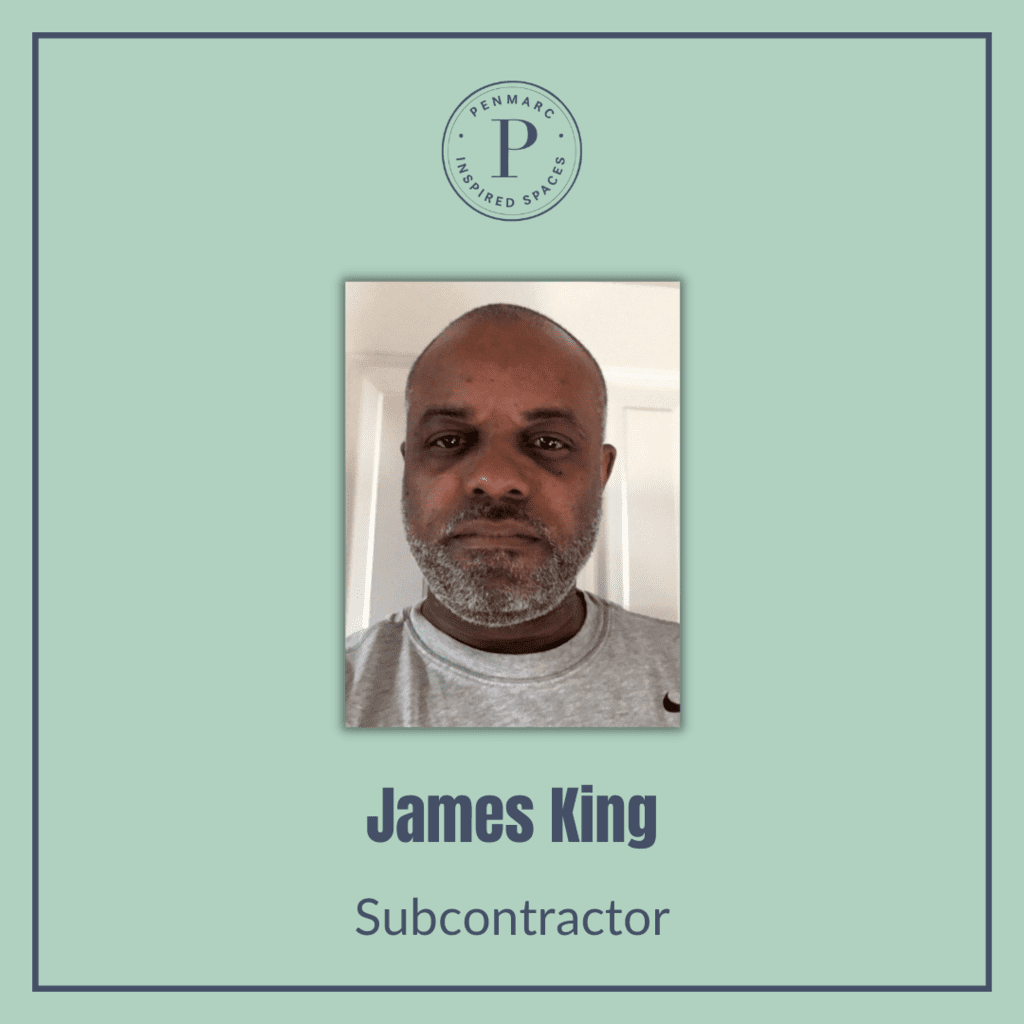 Shout Out of the Week:
James King, Subcontractor
"James, you did a fantastic job and I am truly grateful to you for easing my fears about getting this ELFA Closet System installed in that small space. I truly believe the Container Store will gain more business as other new residents in this upscale SR Living facility see Mary's wonderful closet system."
- The Container Store Customer
____________________________________________________________________
8 Simple Self Improvement Principles
When it comes to self-improvement, what principles have you found to be the most influential to your growth?
Drink more water
Eat Whole Foods
Practice Daily Gratitude
Pick up a book
Listen to a TED Talk
Forgive someone
Join a group!
Congratulate yourself
____________________________________________________________________
Inspired Podcast Summary:
Penmarc Inspired Podcast – February 09, 2022
Lisa K. Orlando – Director of Field Operations
Headlines
Hello, Installers! Here we are again nearing the end of another TCS Elfa Sale. What a ride it always is. 😊
This year's Elfa Sale was challenging in many ways. One of our biggest challenges was having the Avera Promotion directly before the Elfa Sale. Due to lag time between the sale of an Avera system to install, and additional Avera pushbacks due to product availability and then later transportation issues, and even again with weather delays, we found ourselves just as focused on Avera as we were Elfa. In our high-volume Avera territories such as Washington DC, Los Angeles, Florida, and our newest market, San Francisco, it has been extra challenging.
With the increase in job volume, we saw an increase in jobs with Additional Services and I'd like to spend some time level setting expectations and the process for jobs with Additional Services.
First, we define 'Additional Services' to be a job task outside of the installation scope of work. The most common Additional Services include:
Additional Demolition and Wall Repair

Additional Painting

*Trash Haul Away (Elfa installs only)

Product Delivery
For these common Additional Services, we either know about them ahead of time and you as the installer will see this noted in your 'Comments to Installer' in Cruxos. Or we will not know ahead of time and you will discover the need for this service while on site. In the case that you discover the service while onsite, you will need to contact and report the conditions to TCS Installation Services.
For the less common services that fall outside of the original scope of work, partner with your market manager. Even for a common service that has oddities attached to it, or you're just unsure how something will be charged, or maybe you think the charge should be really high, partner with your market manager. But do so while onsite and early in the process, as delays will lead to escalations.
IMPORTANT:
Adding
Additional Demo service
, when calculated and added by TCS ahead of time on an order,
does include trash haul away of the demo
.
But let's dive just a little deeper into how to handle unknown additional services while on site.
First! As a part of every installation where the customer or a customer representative is present, you should start the job by discussing expectations with the customer. This conversation would like something like this:
"Okay Mrs. Jones, I've just finished measuring the space to double-check that the design will work as planned and everything looks good there, so I'd like to talk you through how the installation will go today. First, I'm going to prep the area by laying down floor protection. Then I'm going to remove the current shelves in your closet and repair the walls only in the sections affected by what I remove today. I do see you have a little bit of texture on your walls and know that my wall repair patches will not match that texture. Next, I'll use Flat White Paint to cover the patches, again, only in the areas affected by the removal; however, if you have matching paint here at your home, I'd be happy to use that instead. While we are on the topic of removal, is there a specific location you would like me to place these shelves and trash from the install? … Great, I'll be sure to organize it all outside next to your fence near the trashcan. I'll of course install the system which will take me roughly 2 hours, and then I'll come and get you so we can ensure that you're happy with the heights of the shelves and show you some of the features and benefits of your space before putting on the finishing touches. Do you have any questions before I get started?"
Trust me!! The extra 5 minutes you take to do this will make a huge difference. Laying out what you will do before you do it, gives you and the especially the customer a chance to talk through any assumptions about the install itself and additional services. Having this kind of chat will bring up things like, "Oh I thought you were going to paint the whole closet!" or "Oh I thought you were going to take all of the trash with you!" And if we have these conversations at the beginning, we can move towards the solution faster.
If a customer does want an unexpected additional service, that OKAY.
Don't shut down, don't get grumpy or agitated with a customer. If the customer inquiries about adding any of the common additional services above, the answer is,
"Yes Ma'am/Sir, we can absolutely do that for you; however, since that is outside of the scope-of-work for this installation, I'll need to connect with The Container Store to review the request and make sure we can get you taken care of today."
That response gives the customer three important things! 1. They are going to get their way 😊 2. They are asking for something outside the original scope of work 3. And you'll to make a partner with TCS
Also, DO NOT bring up costs or reference that it will "cost them" anything. Keep in mind that the customer you are with is The Container Store's Customer, and TCS should be given the opportunity to review the additional service elements with their customer. Regardless of the Customer and TCS's agreement, you will be paid appropriately per your contract with Penmarc.
Connect with TCS Installation Services to review all additional service requests. Ensure you provide a realistic time-frame for how long the service will take. If you are not equipped to conduct the additional service or if conducting the additional service conflicts with future job arrival time, let TCS Installation Services know. Once a resolution has been reached, connect with the Penmarc Coordinating team to inform them of the outcome. Then add a summary to your General Notes in Cruxos!
At the end of the day, we want to be a good partner to our clients and we want to help their customers move towards a quick resolution.
Business Update
The annual Elfa Sale end this Sunday, Feb 13, 2022.
So far this year, we have seen a nice overall increase in elfa installs. Of course, some of that increase is due to taking on our new market in Northern California. We know not every market has seen an overall increase in job volume, but we do hope that this year was fruitful for all.
Speaking of Northern California, we still need installers in the San Francisco proper territory as well as the South Bay area, which is Palo Alto and San Jose. If you know anyone in this area, please send them our way! We are offering a $350 recruiting bonus to any installer who provides a reference, and the installer stays on for 90 days. (Note this does not apply to supersubs who are adding members to their team).
As a reminder, here are the markets we are hiring for:
We are also hiring for Travel Installers that can be based in any Market but we prefer that they be in our east coast or Texas Markets
Also, if you're an installer that's thinking to themselves… "Man I wish I had more work!" and you're willing to hop on plane, let your market manager know. There are plenty of jobs to work in the NCA area. We will pay for travel expenses!
Housekeeping:
Remember, all installers should be calling for authorization on ISVs.
Be sure to Call TCS installation services when you have Missing, Damaged, or backordered product.
Document all missing and damaged items in Cruxos.
Answer "NO" to the question, "Is the installation 100% complete?" if you have any missing, backordered, or damaged products.
Safety/Training
Our Safety message this week is a suggestion to update your face masks to a 'duckbill' N95. We know that working in a mask isn't pleasant, but it is a requirement of our client. The duckbill-shaped mask sits away from your nose and mouth, allowing you to speak more clearly and breathe a little easier.
Spirit of Excellences
We've continued to get positive feedback from TCS and TCS Customers. I hope each and every one of you strives to make this list on every install you take! Not every customer who has a good experience reaches out to say so, but we still want to do our great on each job to help motivate them to say so! In most cases, all it takes is doing the simple yet satisfying things like, having that introduction conversation and CLEANING up after yourself.
Marc Requilman (Subcontractor - Eastbay, CA)
"Customer called to say that install Marc Requilman did an exceptional job..." (Sent via email from TCS store associate)
Edward Trachuk (Subcontractor - Sacramento, CA)
"The install for our master closet went amazing! We're thrilled. And the installation team was really terrific." - TCS Customer (Forwarded email from TCS Installation Services)
Robert Ramsay (Subcontractor - Austin, TX)
"I wanted to give a shout out to my amazingly awesome, punctual, kind, hard-working Penmarc Installer Robert Ramsay for the incredibly fast and nice install he did for me today. It's so refreshing! I love my Dallas installers too, but I have worked with installers all over the country, and have seen it all! I like these guys!" - Professional Organizer sent via text message directly to Lisa Orlando, DFO
That's all for today everyone.
Thank you all for your efforts each day! Keep it up – stay the course and stay safe.
Inspired Podcast Questions:
We want to hear from you! If you have any questions you would like to be answered and discussed during our podcast each week
,
please email them to
fieldops@penmarcspaces.com
.
Download the Measurement and ISV Form below.
___________________________________________________________________
Happy Workiversary to:
Week 02/13 - 02/19
02/14
3 Years - Eric Guerra
1 Year - Cole Kemmer
2 Years - Brandon Bass, Clint Dalke, Keith Gober
Happy Birthday to:
Week 02/13 - 02/19
Feb 13 - Majid Jafarpour
Feb 14 - Alexis Pridgen
Feb 15 - Jonathan Ramsay