Weekly Wednesday | 05/23 - 05/29

"Jesus Mercado, the employee who installed the custom closet from the Container Store, was very professional and took pride in his work."
- The Container Store SoCal Customer
________________________________________________________________________________________________________________________________
News of the Day
If you are available to travel and assist in other markets please email fieldops@penmarcspaces.com
The office will be closed Monday, May 31st in observance of Memorial Day and will reopen Tuesday, June 1st.
____________________________________________________________________
Hey, field employees...the Safety Awareness Quiz is up and running for the month of May!
This time around, the safety topic is Back Safety and Slips, Trips & Falls.
And don't forget: Participants who submit correct answers will be entered into a quarterly raffle to win company SWAG!
Employee Spotlight of The Week!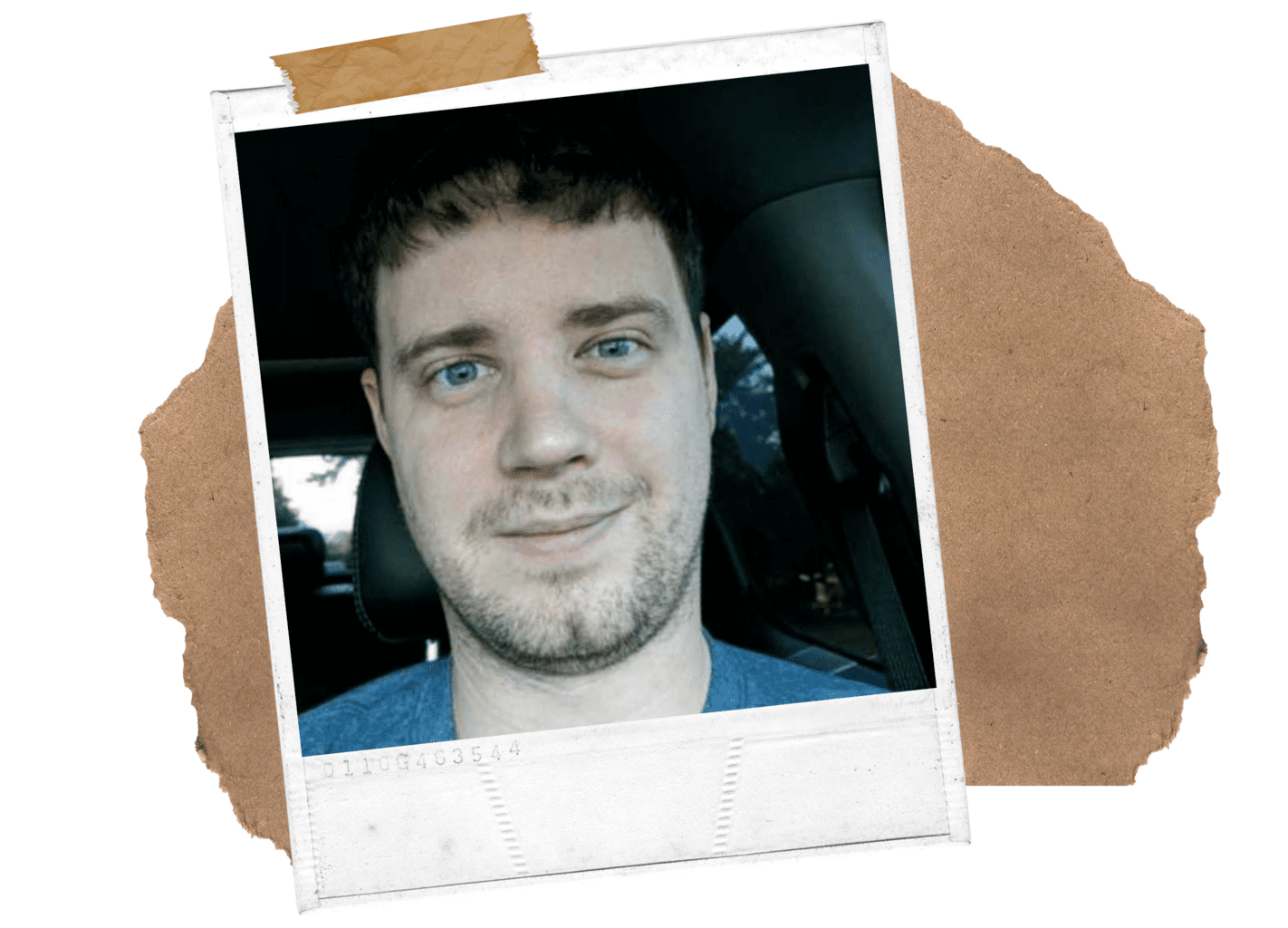 Shout out of the Week:
Phillip Burch, PITT Market
"Phillip was fantastic and did an amazing job on our closet install! He went above and beyond to make sure everything was perfect!"
- The Container Store Pittsburgh Customer
____________________________________________________________________
Global Employee Health and Fitness Month
Courtesy of sutterhealth.org. Read the original article here.
Eating Well for Mental Health
Consuming fewer processed foods can lead to better brain and emotional health.
From a young age, we're taught that eating well helps us look and feel our physical best. What we're not always told is that good nutrition significantly affects our mental health, too. A healthy, well-balanced diet can help us think clearly and feel more alert. It can also improve concentration and attention span.
Conversely, an inadequate diet can lead to fatigue, impaired decision-making, and can slow down reaction time. In fact, a poor diet can actually aggravate, and may even lead to stress and depression.
One of the biggest health impairments is society's reliance on processed foods. These foods are high in flour and sugar and train the brain to crave more of them, rather than nutrient-rich foods such as fruits and vegetables.
A lot of the processed foods we eat are highly addictive and stimulate the dopamine centers in our brain, which are associated with pleasure and reward. In order to stop craving unhealthy foods, you've got to stop eating those foods. You actually start to change the physiology in the brain when you pull added sugars and refined carbohydrates from your diet.
Stress and Depression
Sugar and processed foods can lead to inflammation throughout the body and brain, which may contribute to mood disorders, including anxiety and depression. When we're feeling stressed or depressed, it's often processed foods we reach for in search of a quick pick-me-up. During busy or difficult periods, a cup of coffee stands in for a complete breakfast and fresh fruits and vegetables are replaced with high-fat, high-calorie fast food. When feeling down, a pint of ice cream becomes dinner (or you skip dinner altogether).
According to the American Dietetic Association, people tend to either eat too much or too little when depressed or under stress. Eat too much and you find yourself dealing with sluggishness and weight gain. Eat too little and the resulting exhaustion makes this a hard habit to break. In either case, a poor diet during periods of stress and depression only makes matters worse. This cycle is a vicious one, but it can be overcome.
To boost your mental health, focus on eating plenty of fruits and vegetables along with foods rich in omega-3 fatty acids, such as salmon. Dark green leafy vegetables in particular are brain protective. Nuts, seeds, and legumes, such as beans and lentils, are also excellent brain foods.
A Healthy Gut
Researchers continue to prove the old adage that you are what you eat, most recently by exploring the strong connection between our intestines and the brain. Our guts and brain are physically linked via the vagus nerve, and the two are able to send messages to one another. While the gut is able to influence emotional behavior in the brain, the brain can also alter the type of bacteria living in the gut.
According to the American Psychological Association, gut bacteria produce an array of neurochemicals that the brain uses for the regulation of physiological and mental processes, including mood. It's believed 95 percent of the body's supply of serotonin, a mood stabilizer, is produced by gut bacteria. Stress is thought to suppress beneficial gut bacteria.
Mindful Eating
Paying attention to how you feel when you eat, and what you eat, is one of the first steps in making sure you're getting well-balanced meals and snacks. Since many of us don't pay close attention to our eating habits, nutritionists recommend keeping a food journal. Documenting what, where and when you eat is a great way to gain insight into your patterns.
If you find you overeat when stressed, it may be helpful to stop what you're doing when the urge to eat arises and to write down your feelings. By doing this, you may discover what's really bothering you. If you undereat, it may help to schedule five or six smaller meals instead of three large ones.
Sometimes, stress and depression are severe and can't be managed alone. For some, eating disorders develop. If you find it hard to control your eating habits, whether you're eating too much or too little, your health may be in jeopardy. If this is the case, you should seek professional counseling. Asking for help is never a sign of weakness or failure, especially in situations too difficult to handle alone.
Brain Food
Your brain and nervous system depend on nutrition to build new proteins, cells, and tissues. In order to function effectively, your body requires a variety of carbohydrates, proteins, and minerals. To get all the nutrients that improve mental functioning, nutritionists suggest eating meals and snacks that include a variety of foods, instead of eating the same meals each day.
Here are the top three foods to incorporate into a healthy mental diet:
Complex carbohydrates — such as brown rice and starchy vegetables can give you energy. Quinoa, millet, beets, and sweet potatoes have more nutritional value and will keep you satisfied longer than the simple carbohydrates found in sugar and candy.
Lean proteins — also lend energy that allows your body to think and react quickly. Good sources of protein include chicken, meat, fish, eggs, soybeans, nuts, and seeds.
Fatty acids — are crucial for the proper function of your brain and nervous system. You can find them in fish, meat, eggs, nuts, and flaxseeds.
Healthy Eating Tips
Steer clear of processed snack foods, such as potato chips, which can impair your ability to concentrate. Pass up sugar-filled snacks, such as candy and soft drinks, which lead to ups and downs in energy levels.
Consume plenty of healthy fats, such as olive oil, coconut oil, and avocado. This will support your brain function.
Have a healthy snack when hunger strikes, such as fruit, nuts, hard-boiled eggs, baked sweet potatoes, or edamame. This will give you more energy than packaged products.
Develop a healthy shopping list and stick to it.
Don't shop while hungry, since you'll be more apt to make unhealthy impulse purchases.
Think about where and when you eat. Don't eat in front of the television, which can be distracting and cause you to overeat. Instead, find a place to sit, relax and really notice what you're eating. Chew slowly. Savor the taste and texture.
Inspired Call Summary
05.25.2021
Happy Tuesday! Can you believe how fast the month of May went? We are finishing the month up and will be rolling into the Summer in just a few days.
Last week we had the privilege of hearing from Kelly as she talked about the Spirit of Excellence and how there are so many ways that Penmarc exemplifies the Spirit of Excellence through our Communication with the customer and with all of you each and every day.
With the end of Spring comes the Summer and for the month of June we will be running a special Raffle so stay tuned to the first Inspired call of the Month for more details- promise you will not want to miss out on this Raffle the prizes are AMAZING!!!
Now onto our Housekeeping for the Month!
Housekeeping Topics:
Check out the Safety Quiz! Keep in mind that these quizzes are in place to help keep safety top of mind and not to school you or over challenge your brain. We want each of you to be safe! So take the quiz and brush up on your safety recall.
Summer heat is coming soon! Make sure to stay hydrated and when you're enjoying the sun outside, be sure to wear sunscreen. Installing with a sunburn hurts!
Summer also means vacation time. We want you to recharge your batteries and spend time with your families but be sure you sent any time-off requests to your Market Manager and Coordinators as far in advance as possible. A minimum of three week's notice is preferred.
We are still rocking and rolling with the Avera sale which means if you are scheduled for an ISV you are the first interaction for installation with this customer so please remember to use your ABC wall cards and partner with your Market Manager if you run into any issues. We want to make sure that that installation is set up for success and that starts with the measurement.
Have a great week everyone!
________________________________________________________________________________________________________________________________
Inspired Call Questions:
We want to hear from you!! If you have any questions that you would like to be answered and discussed during our Inspired Call each week please email those to fieldops@penmarcspaces.com.
Join us next Tuesday at 4 PM EST

Dial-in: +1 646 876 9923
US Conference ID: 568 448 1426
Press # to join the call without a participant ID
________________________________________________________________________________________________________________________________
________________________________________________________________________________________________________________________________
Happy Workiversary to:
Week 05/23 - 05/29
2 Yrs:
May 28 - David Deaton
Happy Birthday to:
Week 05/23 - 05/29
May 24 - David Baylock
May 25 - John Donahue
May 27 - Kevin Curry, Charles Payne
May 28 - Brandon Bass