Weekly Wednesday | 01/17 - 01/23

"The Only Limit To Our Realization Of Tomorrow Will Be Our Doubts Of Today."
– Franklin D. Roosevelt
Leadership Live has been rescheduled for next week, the 27th of January at 10 AM EST!
In the future, the webinar will take place on the third Wednesday of every month at 10 AM EST.
Please reach out if you have any questions!
________________________________________________________________________________________________________________________________
Inspired Podcast Raffle Entries:
For the month of January when you join the Podcast live you will be entered into a raffle for some great prizes!
Winner will be announced during the first week in February - join us every Tuesday at 4 pm EST!!!!
________________________________________________________________________________________________________________________________
Employee Spotlight of The Week!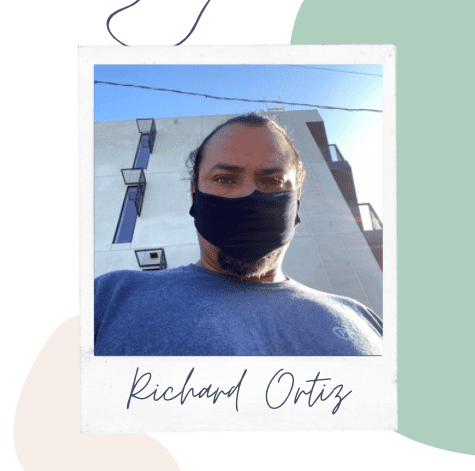 "Thank you so much for stepping up at the last minute to work with one of our new installers.
You exhibited the true meaning of "WE BEFORE ME" and we really appreciate it"
________________________________________________________________________________________________________________________________
Click here to visit our site.
Inspired Call Summary
01.19.2021
Inspired Call: Introduction to the Coordinating Team
We are excited to have everyone join us today as we continue with our Time to Reflect, Time to Improve theme for the month of January. We had the privilege last week of having Lisa Orlando talk to us about the different ways we can continue to grow and train in what we do not only in the field but in life as well.
This week we have Kelly Beard, our Director of Office Operations along with her very special guest as they give us a refresher in all the wonderful things our Coordinators do for each of us every day!
Kelly, it is so good to have you with us today- take it away!
Kelly:
Hi everyone! Welcome to this week's Inspired Podcast! Thank you for having me! With the new year, we thought it might be nice to give you all a refresher on your coordinating team. I'm very excited to introduce you all to Chanda Carlton, one of our Coordinating Supervisors. Chanda has been with Penmarc for almost a year now but fun fact, she & I have actually worked together for over 10 years. She helps support and directs our team so they can better serve you guys. Hi Chanda! Welcome to your very first Inspired Podcast!
Chanda: Hello everyone! thanks for having me on the call today! I am super excited to talk about our awesome Coordinating team! As Kelly mentioned I am one of the Coordinating Supervisors and I support our day shift Coordinators.
Kelly: Tell us about the other members of our coordinator leadership team.
Chanda: Our other Coordinating Supervisor is Rebekka Feiner and she supports the evening and weekend shifts. We have two Team Leads, Jaime Glassford helps support the days shift and Steven King helps support the evening and weekend shift.
Kelly: We certainly have a strong support system for our coordinators and our installers! Last week Lisa let you guys know that the coordinators have extended our hours to better support our west coast market. Chanda, can you tell us again our new support hours?
Chanda:
Monday – Friday: 7 am – 9 pm
Saturday: 8 am – 9 pm
Sunday: 8 am – 5 pm all Eastern Time Zone
We have extended our hours so we are available to our west coast Installers. We want to make sure they can reach us for assistance if needed on the last appointment of their day.
Kelly: Yes, we're very excited to be able to offer some expanded support for the team. I know we've also recently updated our phone options for the Coordinators.
Chanda: Yes, we did! This was done in hopes to simplify our Installer's options and get them to the right place faster!
Kelly: Definitely! Please make sure you're listening to the new options. All Installers will press 2 and then if you're on an elfa you'll press 1 or Avera, Laren, or B2B press 2. Chanda, what are some other ways Installers can reach the coordinators?
Chanda: Email your appropriate distro, for example, if you are out of the Atlanta GA region you would email coordinatorga@penmarcspaces.com or if you are out of the Southern CA region you would email coordinatorsca@penmarcspaces.com, etc. Our team leads & senior coordinators are monitoring all of the emails and will respond to any questions or needs quickly. Some scenarios where emailing us may be easier would be for schedule/availability changes, any time off request, and any after-hours request.
Kelly: Chanda, maybe it would be helpful to just give us a quick rundown of the most common things that coordinators can help our installers with!
Chanda: Most common is for scheduling, changes to a job, cruxos app issues or questions, or if they are just not sure who they should call we are available to help!
Kelly: We've talked about that a couple of times in the past! How hard is to remember when to call your market manager, when to call TCS, when to call Coordinators! And we are always available to help get you to the right place if you're ever unsure!
What are some reminders or things that are really helpful for the coordinators from the installers?
Chanda: Review their schedule daily, arrive on time to all scheduled jobs, and PLEASE complete all cruxos tasks.
Kelly: What about some things coordinators are doing behind the scenes to set the installers up for success?
Chanda: We complete job reviews, CTCV, confirm demo, attaching job files, notes to installer, reviewing the schedule for routes.
Kelly: We want to make sure you are all set up for success and have what you need on your installs. Coordinators have many customers….The Container Store, the homeowners, management…but we hope our Penmarc family of installers knows you are our most important customers and we're here to support you in any way we can! If there is ever anything we can do to help you or better support you, please let us know!!
Thank you for being here today with me Chanda! Melissa, back to you for some housekeeping items!
Housekeeping Topics:
We continue to see photo upload issues. Ensure you are taking all photos with your phone's camera app and not the camera feature within Cruxos. This will ensure you have a saved copy of the photo even the photo upload isn't successful.
Check your email twice a day, once in the morning before heading to your first job and in the evening, and please respond in a timely manner to all Penmarc email correspondence.
Submit your questions for next week's Inspired call!
________________________________________________________________________________________________________________________________
Inspired Call Questions:
We want to hear from you!! If you have any questions that you would like to be answered and discussed during our Inspired Call each week please email those to fieldops@penmarcspaces.com.
Join us next Tuesday at 4 PM EST

Dial-in: +1 646 876 9923
US Conference ID: 568 448 1426
Press # to join the call without a participant ID
________________________________________________________________________________________________________________________________
________________________________________________________________________________________________________________________________
Happy Workiversary to:
Week 01/17 - 01/23
Jan 17 - Erik Thompson, 1 Yr
Jan 20 - Dale Masters, 1 Yr
Happy Birthday to:
Week 01/17 - 01/23
Jan 19 - Dannielle Blair,
Dominic Fuentes
Jan 22 - Phillip Westmoreland