Weekly Wednesday | 12/13 - 12/19

"Give it your all.
Whatever work you do, do it to the best of your ability."
- Jerry Dorsman and Bob Davis, How to Achieve Peace of Mind.
Limitless Pantry Potential.
________________________________________________________________________________________________________________________________
The Holidays🎅🏼🎄 Are Coming!
Holidays are coming!
As a reminder Time Off Requests should be submitted at a minimum of 3 weeks in advance so please get time submitted ASAP before it is too late:
Christmas Eve and Christmas Day are installer holidays installations are not scheduled on these days.
New Year's Eve is NOT an installer Holiday and installations are scheduled up to 2 PM EST on this day.
Inspired Call Questions:
We want to hear from you!! If you have any questions that you would like to be answered and discussed during our Inspired Call each week please email those to
fieldops@penmarcspaces.com
________________________________________________________________________________________________________________________________
The Container Store has added add two new items to the Avera product selection and one new element to the Elfa product selection.

NEW Avera Expanding Valet Rod
NEW Avera Glass Shelf
NEW Elfa Expanding Valet Rod for décor Shelves

These items are now available in the TCS Design Tool and are available for customers to include in their custom closet. It is imperative that you read through each installation guide so that you understand how to install these items correctly.

A couple of important elements to pay special attention to:
NEW Avera & Elfa Expanding Valet Rods: The installation requires the addition of anti-tip clips
NEW Avera Glass Shelf: Do not remove the plastic film until the shelf is in place
PDFs to review:
If you have any questions, reach out to your Market Manager.
Employee Spotlight of The Week!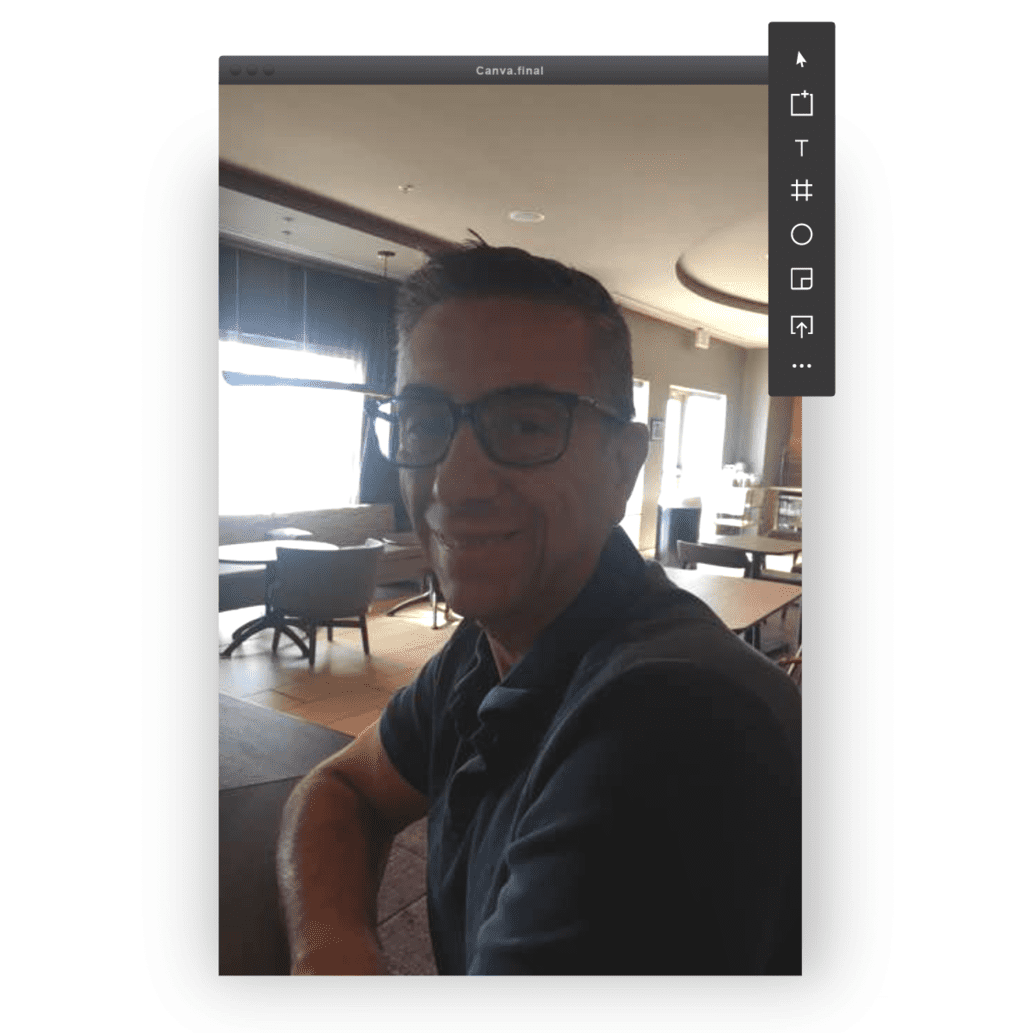 "Gary always goes out of his way to assist us with any last-minute schedule needs including some recent ones here in the past few days that were truly days of last-minute needs. He never complains and truly exhibits our We before Me value every day!
We are so thankful to have Gary as part of our DC Metro Team. "
- Penmarc Coordinating Team
________________________________________________________________________________________________________________________________
Inspired Call: Spirit of Excellence – Customer Etiquette
This week we continue our conversation about one of Penmarc's Core Values, Spirit of Excellence. We define that as, "Doing the best you can every day, working with a purpose and treating others with respect." We can relate this Value to anything we do, but today we are going to talk about Customer Service: how we behave and interact with customers and why it's important to the growth to Penmarc and to you.
I also have one of our Market Managers from Southern California on the call with me today, Roger Concha.
(Roger)
: Hey Lisa, Glad to be here!
(Lisa)
: I pulled up two quotes that I think are relevant to our discussion:
"A brand for a company is like a reputation for a person. You earn reputation by trying to do hard things well." – Jeff Bezos
"Quality in a service or product is not what you put into it. It is what the customer gets out of it." – Peter Drucker
Roger, give me a few words that pop into your mind when you think about Amazon
(Roger)
: Exponential growth, almost synonymous with online shopping. You can pretty much purchase anything you can think of through them, and now they're branching out to other avenues.
(Lisa)
: So overall you think of positive things about Amazon. What about Penmarc?
(Roger)
: Also a fast-growing company that is expanding their business ventures. I think what sets Penmarc apart though, is our core values.
(Lisa)
: Brand reputation is vital for any business! No matter if your as massive as Amazon or as small as Penmarc. We have a diverse mix of installers: some work directly for Penmarc, many others are independent contractors. But even if you're an independent contractor, you have a brand – YOU!
No matter type of employment you have with Penmarc, as Jeff Bezos points out, you have to do the hard things well to build your brand and we all know that there are plenty of hard things we all deal with each day.
However, your actions: your work ethic, your professionalism, your pure ability is what determines your reputation. Not just one of these things, all of these things build your brand.
Roger, what are some of the things you do to build a positive personal brand image?
(Roger)
: Professionalism and courtesy with everyone I come in contact with. The first impression you make goes a long way. Being punctual, in uniform, and informed on the tasks at hand help lay the foundation for a positive brand image.
(Lisa)
: That helps lead us into the next quote…
"Quality in a service or product is not what you put into it. It is what the customer gets out of it." – Peter Drucker
We are in the service industry. While we may think we are in construction or some construction adjacent industry, that is only a small sliver of what this job is all about. To truly succeed, prosper and grow, if you haven't already, you will need to reframe how you see your role – this is a people job - a service job.
Roger, you have worked in the field quite a bit with Penmarc and even in your previous career with Lamps Plus. How can you relate to this quote from Mr. Drucker?
(Roger)
: I can definitely relate to the quote by Mr. Drucker. Here at Penmarc, we have the ability to make a long-lasting impact on a customer's life. We need to view our projects from the customer's perspective to really see the value and functionality they're expecting from our install. It could be a gift to a loved one, a closet they've always dreamed or just a means of organizing their belongings (with a little help).
(Lisa)
: Exactly! The whole process is an experience for every individual customer. When we get negative feedback from customers, I sometimes hear from installers, "I showed up and did my thing. Nothing seemed wrong at the time. I don't get it." But remember, it is what the customer gets out of the experience that they take with them – just showing up isn't enough sometimes.
If we've had one of these conversations you likely heard me say that there are so many things that happen from the time a customer walks into the door of The Container Store to the time you show up to install the system. And in that time, a lot of things may have gotten off track and the customer is already on edge. And just like you, there could be other things that are going on in that customer's personal life that is challenging, and again, they could already be on edge. And yes, TCS doesn't always set-up proper expectations, sometimes we at the office make mistakes, but you must maintain focus on the things you can control.
All of that negative baggage can be wiped away with a great install experience. On the flips side, all of the good things a customer has experienced can be wiped away with a bad installation experience.
Roger, you've had your fair share of challenging customers, what are some tips you have for handling difficult situations with customers?
(Roger)
: One great tip that has worked for me is to take the time to go over the scope of the project before installation. This helps to ease any confusion and or questions the customer might have. Another tip if I may?
Is to go over the customer's new project once complete, ask if the heights are ok?
Explain to the customer how their new system works, and allow them to have a feel for it.
(Lisa):
What I'm hearing you say is that you engage the customer into the process – making them feel apart of it. And you're setting yourself up as the expert which creates a sense of respect and gratitude. Great tips Roger.
One great tip I want you all to walk away with is to create a script for your first impression with a customer. If you have a great first impression, it helps smooth the entire process. Once you have your introduction script down, move on to creating habits and routines for every install, no matter the system or the customer, that you know represent positive impressions. These are things like:
Clean appearance
Wearing Booties when you enter the home
Organizing your tools before and after work is complete
Gathering and organizing trash and unused product and reviewing it with the customer
Limiting personal chit chat
Never unload personal issues onto a customer
Roger, what are some other routines you have for creating positive impressions with customers?
(Roger)
: Reading the team info notes can definitely help in creating a positive impression with customers. For example; the customer might not live there and would like a 30 min call prior to arrival to meet the installer on site. That info will be in the team info section.
Or it might be a gated community and the customer gave an entry code to our coordinators during their call, that info once again would be in our team info section. Following through with a customer's request is a nice building block to creating a positive impression.
(Lisa)
: We understand that sometimes you will do everything right and it still won't be enough. We also know that sometimes, you will have setbacks or an off day. But my challenge to each of you is to first, don't give up on trying your best with each customer. And second, recognize that you are your own brand, and a brand ambassador of Penmarc and The Container store – so do what you can to raise the bar on your brand. Doing so will only help create positive things in the future.
Roger, do you have any parting thoughts?
(Roger)
: Practice makes perfect!! Customer Service is a skill like anything else – it can be improved with intention and practice.
In the email recap, we will have a summary of additional tips and expectations for customer etiquette such as:
Customer Etiquette Expectations
Professional Customer Contact Etiquette is the Key to Customer Service. Remember, while you may install hundreds of closets each month, the installation experience may be a one-time deal for each customer. Use the guiding principles below consistently with every customer.
Introduce yourself by name and as a Penmarc Installer.
Example: "Hello I'm Roger Smart with Penmarc Inspired Spaces and I'm here to install your Master Closet. May I come in?"
Remove your shoes or cover them with a fresh pair of shoe booties before entering the home
Bring a smile and a positive attitude to every job. If you're having a bad day, or personal issues, do not engage the customer in conversations about it.
Be courteous and polite at all times.
If there are issues or challenges with the job, follow procedure, and do not air grievances with the Customer.
If the Customer is getting angry or agitated, refrain from reacting and remain polite.
Keep the lines of communication open with the customer.
- Inform them if there are issues.
- Always let the customer know when you are leaving the job site, even temporarily, or if need to step outside.
Walk the installation area(s) with the customer and ask if they have any questions, concerns, or requirements before you begin work.
Minimize personal conversation if other installers are present.
Housekeeping Topics
The Elfa Sale Starts tomorrow, Wednesday, Dec 16. We inaccurately stated last week that the sale started on Dec. 18.
Keep up-to-date with the weather as we approach winter and be weather prepared. If you know bad weather is imminent in your area, get prepared by allowing more time to get to jobs. Wake up earlier and allow more time to travel to your first job. Also, keep supplies in your car to help in wintery conditions such as ice scrapers and snow shovels.
We have updated hours in our Coordinating Office to better support our West Cost Installers. The coordinator hours are:
Monday – Friday: 7 am – 9 pm (Eastern)
Saturday: 8 am – 9 pm (Eastern)
Sunday: 8 am – 5 pm (Eastern)
________________________________________________________________________________________________________________________________
Inspired Call Questions:
We want to hear from you!! If you have any questions that you would like to be answered and discussed during our Inspired Call each week please email those to fieldops@penmarcspaces.com.
Inspired Call Information:
Thank you for joining us today! We hope everyone had a great Thanksgiving and were able to take the time to relax with your family. The time is flying and before we know it Christmas will be here and 2020 will be over!
We are so excited to continue our Fall for Penmarc theme this month as we focus on one of my favorite Core Values -Spirit of Excellence.
We are so excited to have Kevin Curry back with us this week as he gives us an update on all the great things we have in store with Penmarc for his last Update of the year!!
Take a moment to listen to the recording to hear from Kevin Curry, VP of Operations!
Join us next Tuesday at 4 PM EST

Dial-in: +1 646 876 9923
US Conference ID: 568 448 1426
Press # to join the call without a participant ID
________________________________________________________________________________________________________________________________
How to Contact Coordinators
Penmarc Phone Number : (984) 500-1015

Phone Tree Options:
Press:
1 for Coordinators
7 for California
6 for Texas
5 for Pennsylvania, Delaware or New Jersey
4 for Washington DC, MD or VA
3 for Florida
2 for Georgia
1 for NC/TN
________________________________________________________________________________________________________________________________
________________________________________________________________________________________________________________________________
Happy Workiversary to:
Week 12/13 - 12/19
Dec 18 - Gaby Vazquez De La Rosa, 2 Years!
Dec 17 - Stephen Fuentes, 1 Year!
Happy Birthday to:
Week 12/13 - 12/19
Dec 13 - Chanel Dixon
Dec 14 - Blake Stiles
Dec 15 - William Rogers